We are Babs and Ami, a mother and daughter duo with a wealth of 'caking' experience, and we absolutely love what we do. Based in the heart of County Durham and covering all of the North East of England, our wedding cake business has been built on a foundation of excellent customer service and true passion for delicious cake. We've always been the artsy sorts and in sugar-craft we find fulfilment of our artistic imagination. We are always happy to create classics, and we also love the opportunity to create something new and different. We are equally happy working to your specific design brief, or working with you to design a cake which perfectly complements your theme.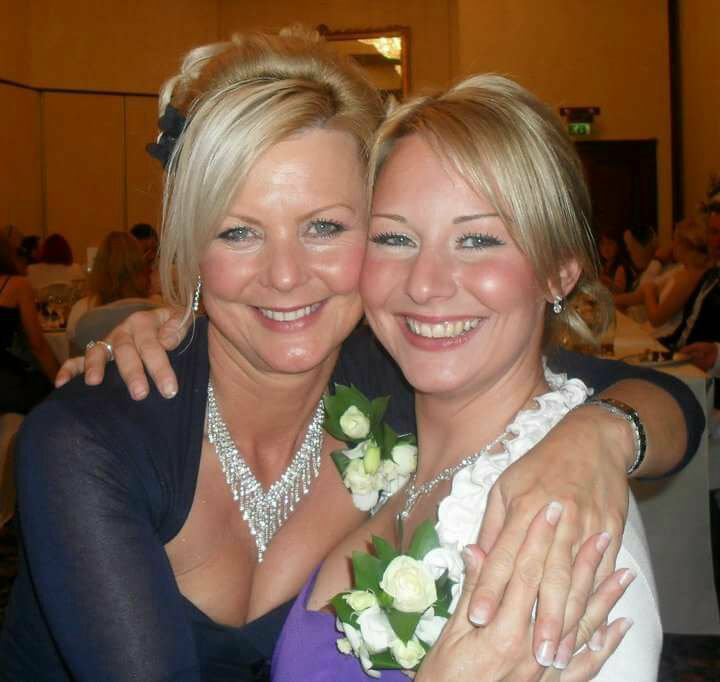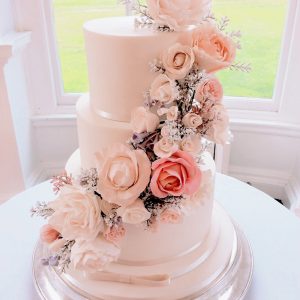 Did you know that for £15 ( refundable against your order) we provide an opportunity to meet with us for a wedding cake design and planning session, with testers of our delicious flavours. We also provide you with a small selection of mini cakes to take home ( just to keep the in laws happy) Better than an afternoon tea.
What sets us apart from the rest? There are so many reasons to choose Sherbert Moon for your wedding cake, but three things set us apart from all the other cake makers ….
1. Our cakes taste awesome! We use the finest ingredients and provide a delicious range of flavours; Madagascan vanilla with strawberry compote, Italian espresso and Baileys Irish cream, rich Belgian chocolate and Seville orange conserve, to name but a few. We make sumptuous fruit cakes as well as our secret recipe truffle cake with all the flavour and spice of traditional fruit cake without the bits!
2. Crystal clear pricing. Everyone wants the best for their special day, on their budget. Our pricing guide is transparent and simple, so that you can easily match or adapt your dream within your price range. If you want a five tier 'wow' cake on a three tier budget, get in touch. You'd be surprised at how creative we can be! We offer free, no obligation appointments to discuss your requirements all in the comfort of your own home, and we even bring some delicious cake samples for you to try.
3. Providing outstanding customer service is at the heart of our business. We're nice!…even if we do say so ourselves! You'll find us very approachable and friendly and happy to accommodate your desires and requests. With a keen eye for detail, along with our imagination and creativity, you can be confident we can create a wedding cake to delight both you and your guests.